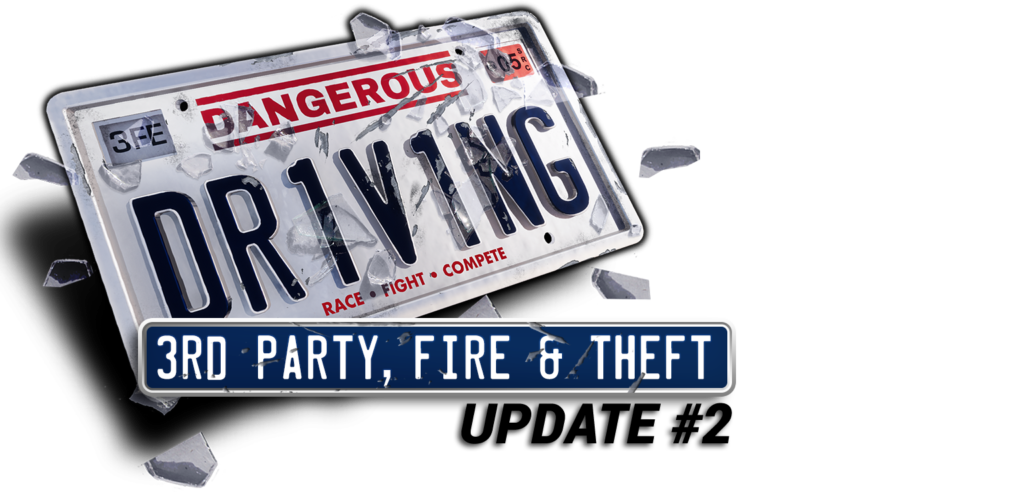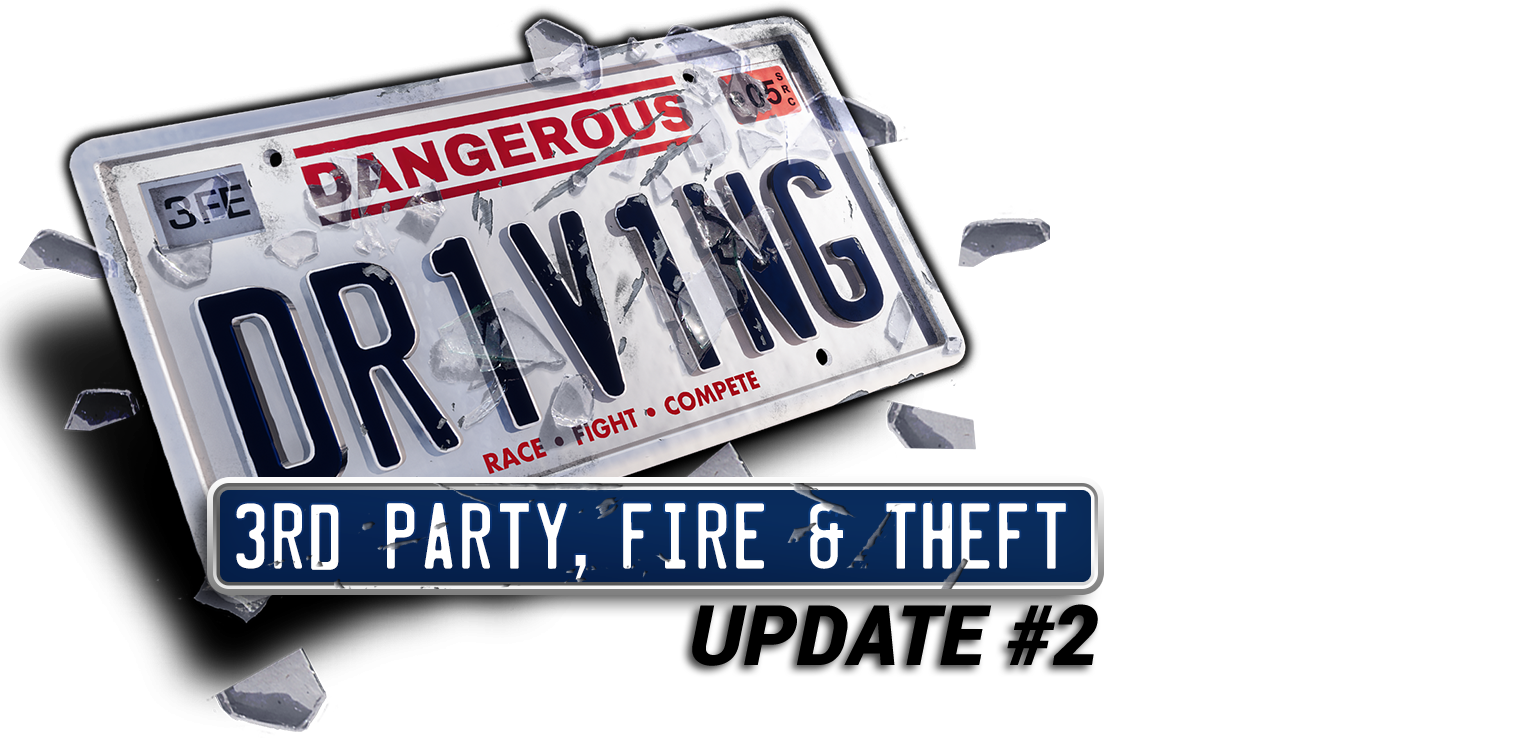 The Third Party, Fire and Theft update which adds online play has been released on all platforms!
UPDATE: The PC version launched June 14th and includes everything listed below but ALSO includes a heap off fixes which are part of the 'Fully Comp' update. See details below.
The Third Party Fire and Theft update adds:
6 player online racing (see our blog post HERE which details everything you need to know about online play details.)
Ability to raise the camera on the right stick
Save player's last paint choice per car
Increase the amount of Boost earnt from Air
Add HUD scaling on PC to fix issues reported with running the game at different resolutions
Fix Xbox One Leaderboards 'Top' filter never loading on the Results screen
The PC update also includes:
Host of improvements to physics and collisions including:

Improve collision after a Takedown to reduce the likelihood of the player car intersecting the road and spinning rapidly, before being reset to the track
Reduce the likelihood of player car going underneath a rival and being forced through the road
Reduce the likelihood of getting launched into the air as a result of ramming a rival
Reduce the likelihood of being spawned facing the wrong way after a collision
Improve collision with barriers to address the situation where the player car gets lifted up or stuck and being spun around
Improve the consistency of collisions with traffic – traffic is now always fatal (we have slightly reduced the amount of traffic to accommodate this)

Fix an issue at the U turn on the Hypercar Class Shakedown event where players get stuck in a crash/respawn /crash loop
Improve how player is reset on track after a crash
Save Sensitivity options – previously resets each time the game was relaunched
Remove reset on the right stick camera movement. It will instead reset when you crash or restart.
Upgrade to latest Unreal Engine for slightly improved graphical performance
Fix for Pursuit vehicles taking each other down and ending the event early.
Fix for Wrecks not getting cleared up online
Make it easier to find games online – introduce option to browse games
These fixes and improvements will be coming to console very soon, currently estimated to be June 25th.
There are 2 known issues on console which are currently being fixed :
On PlayStation – the second half of a Point to Point track won't always load in and you can get caught in a crash loop. UPDATE: This has been fixed by a PS4 update on June 18th
On PlayStation and Xbox – the vehicle stats and mileage have disappeared from the car select. The workaround is to check your mileage on the in game speedo whilst we prep a fix.