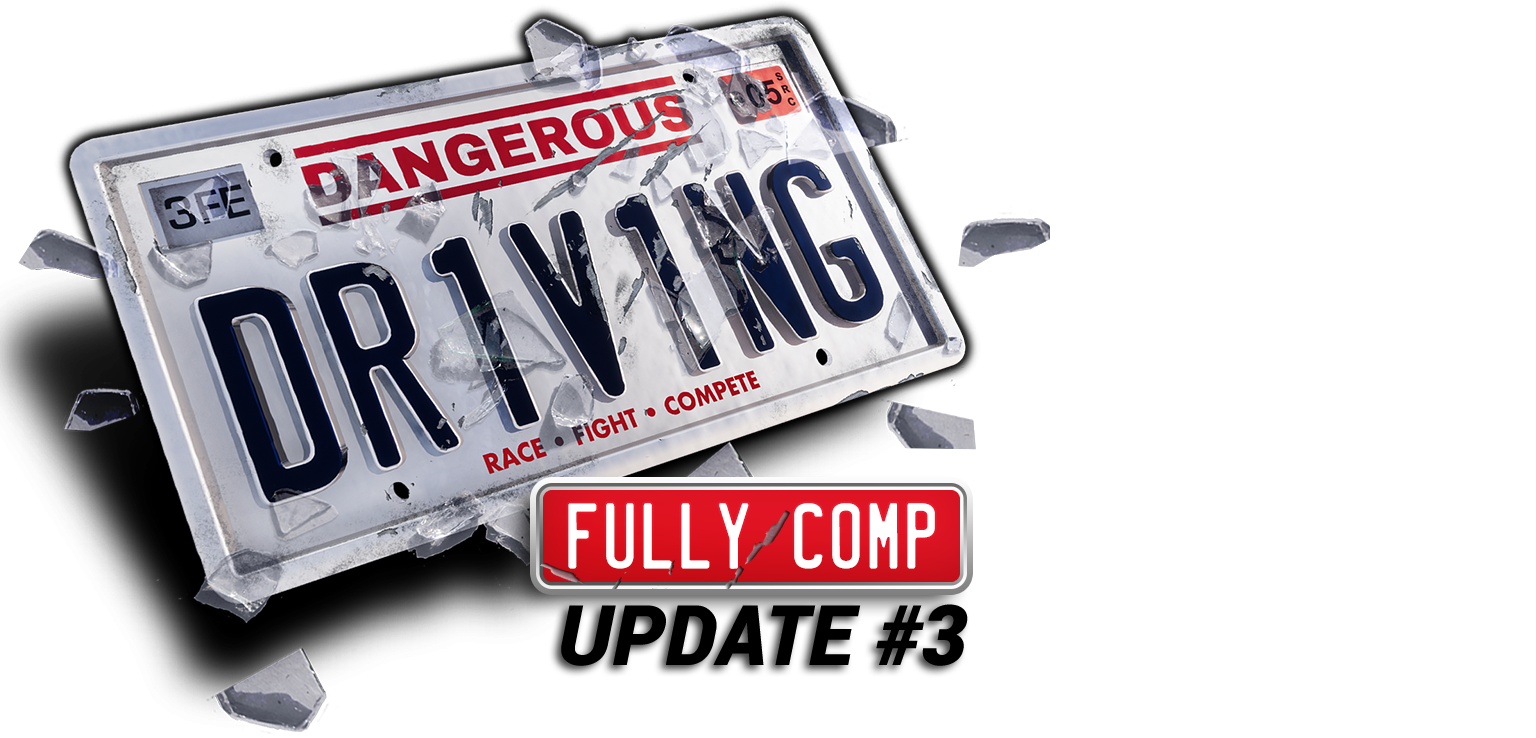 This update is a significant one and it's live now on all platforms.
Here are the main changes included in this update:
Host of improvements to physics and collisions including:

Improve collision after a Takedown to reduce the likelihood of the player car intersecting the road and spinning rapidly, before being reset to the track
Reduce the likelihood of player car going underneath a rival and being forced through the road
Reduce the likelihood of getting launched into the air as a result of ramming a rival
Reduce the likelihood of being spawned facing the wrong way after a collision
Improve collision with barriers to address the situation where the player car gets lifted up or stuck and being spun around
Improve the consistency of collisions with traffic – traffic is now always fatal (we have slightly reduced the amount of traffic to accommodate this)

Improvements in joining online games – to reduce the number of network errors being returned when trying to join a game; we have also added some extra tools to analyse where and why the failures are happening
Restore the in-Garage ticker showing the car stats and mileage (went missing in the last update!)
Fix for Wrecks not getting cleared up online – we are investigating making this a player selectable option in a future update
Fix an issue at the U turn on the Hypercar Class Shakedown event where players get stuck in a crash/respawn /crash loop
Improve how player is reset on track after a crash
Save Sensitivity options – previously reset each time the game was relaunched
Remove reset on the right stick camera movement. It will instead reset when you crash or restart
Fix for Pursuit vehicles taking each other down and ending the event early
Upgrade to latest Unreal Engine for improved graphical performance and faster load times
We're excited about getting these fixes out to you. We've also firmed up the plan for the next update. Check out our roadmap page for more details.