Our latest update for Dangerous Driving brings support for Racing Wheels to PC.
Thanks to our friends at Thrustmaster and Logitech the following wheels can now be used in-game:
Thrustmaster:
TX Racing Wheel
TMX Pro
TS-PC Racer
TS-XW Racer
T-GT
T150 Pro
T300 RS
Logitech:
G29
G920
Supported Features:
– Wheel and Pedals supported in standard configuration (accelerator on left, brake in middle)
– Buttons on Wheel – default configurations for all wheels, user-configurable to override default buttons in settings menu.
– Force Feedback (off-road judder, shunt/slam wobble, self-centring spring, "light steering" when in-air)
Custom Hypercars
We have added 2 custom versions of the Hypercar for anyone who plays the game with a Racing Wheel on PC. They are available in the single-player game to be used in the Hypercar Series events.
The first is available to players who use any of our supported wheels, and is a nod to our favourite Racing Cockpit company, Next Level Racing. This is a custom-painted Tuned Hypercar so is ideal for those Heatwave events!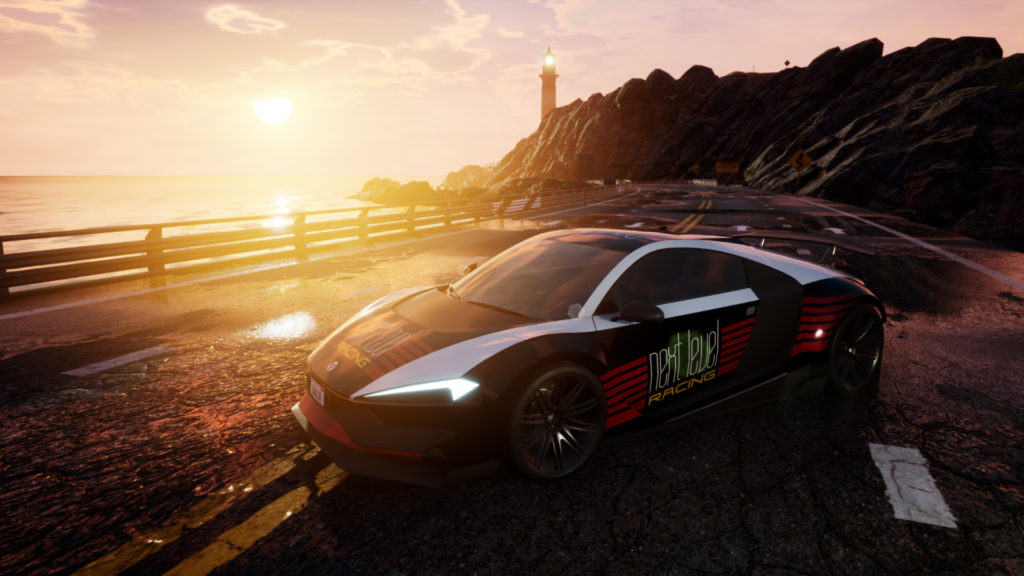 The second is just for people playing on any of the supported Thrustmaster wheels. This custom skin sits on an Advanced Hypercar which is ideal for Road Rage and anywhere else you want to smash up your rivals.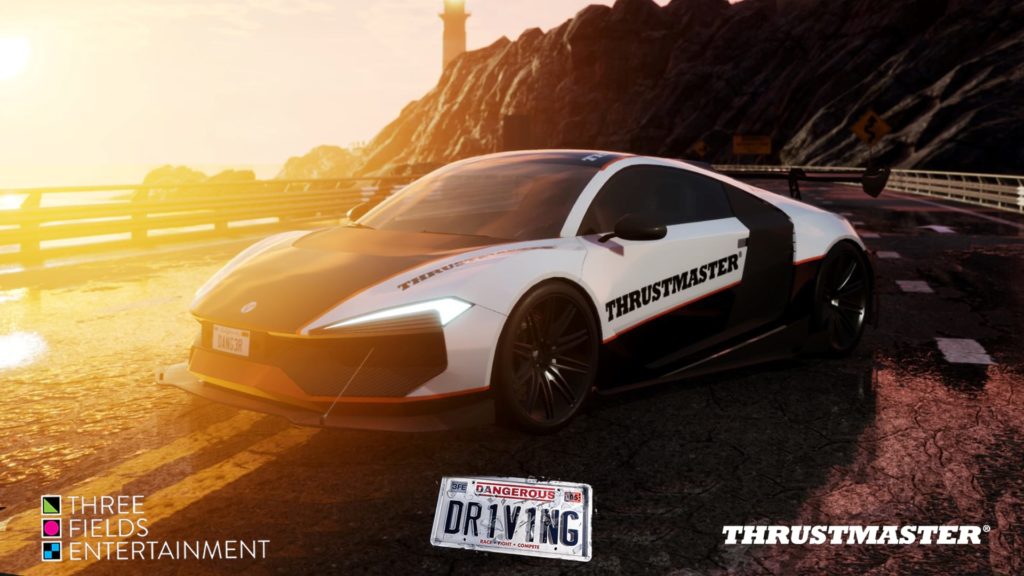 Check out our Your Questions Answered Post for more information and don't forget to subscribe to the Dangerous Driving Club.