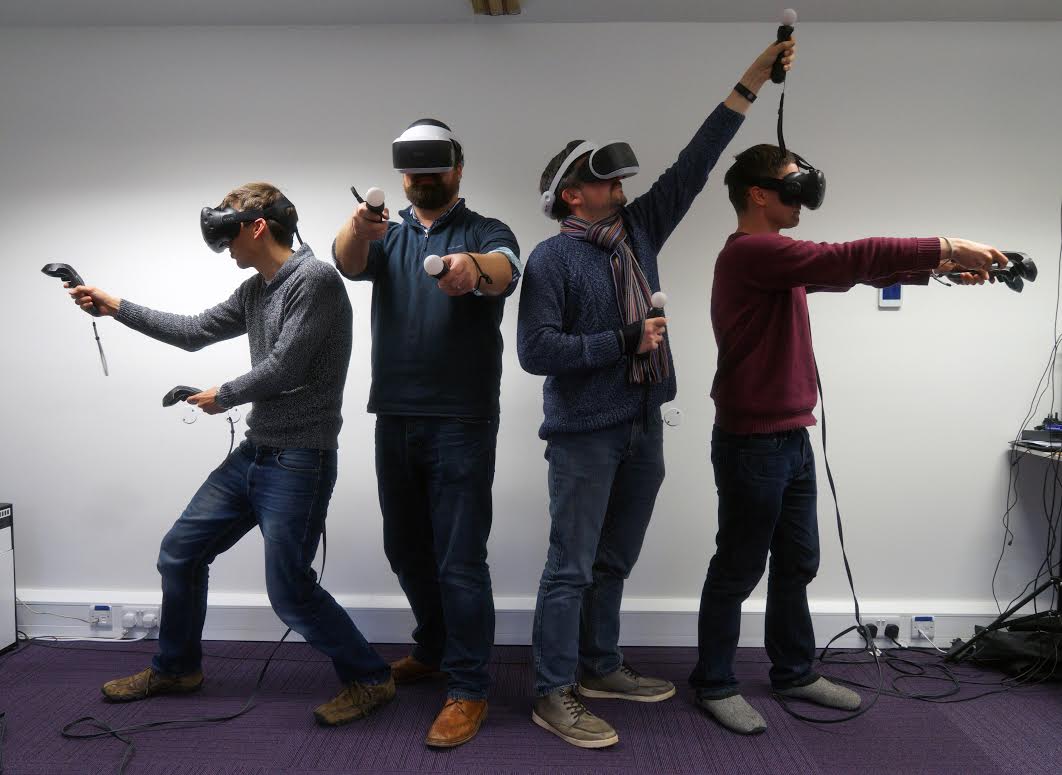 We've been making games for a long time now. We've always loved hearing from our fans.
One of our favourite bands used to walk off stage saying "don't forget about us, as we won't forget about you!"
And that's always stayed with us.
Back in our days running Criterion, we always tried to go the extra mile to look after our fans. Whether that was making many long distance phone calls, letting folks come and visit for a tour, answering thousands mails personally or actually putting fan-designed content into our games – we've always tried to do things differently. (It goes back to watching BBC Television's "Swap Shop" in the 1970's, but that's another story!)
In a world of big faceless corporations, it's nice to know that there's someone else out there, just as passionate about great games as you are.
So get in touch.
If you require specific help about a version of Dangerous Golf  or Lethal VR please see our FAQ page or use the following email addresses describing your request in as much detail as possible to enable us to help you: