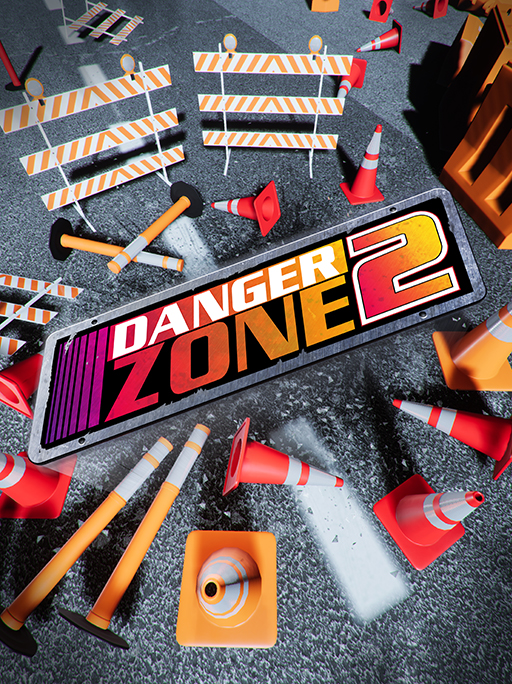 Danger Zone 2 takes the crash testing action out of the Test Area and onto real public roads.
A high speed driving game featuring speed, traffic and crashes, Danger Zone 2 lets players loose onto the Freeways of the USA, the Motorways of the UK and the Autovias of Spain.
Using advanced real world physics and the power of Unreal Engine, Danger Zone 2 lets players 'crash for cash' and compete against each other to cause the most chaos on the road.
● Drive at high speed on real life roads crowded with everyday traffic
● Shunt, Slam, Flip, Roll and Jacknife as many vehicles as possible
● Create chaos across 23 of the world's most notorious accident blackspots set in 17 unique locations around the world
● 8 vehicles to drive and smash: including a Sedentary Sedan, a Chaotic Coupe, a Really Crazy Taxi, a Euro Truck and a Formula One car
● Objective Based Gameplay – Complete 'Run Up' Objectives to earn Bonus Cash in each level.
● Online Leaderboards track Friends and Global Competition
Danger Zone 2 is available for digital download on Xbox One and Xbox One X, PlayStation®4 and for PC via the Steam Store now.
Enhanced for Xbox One X with native 4k and 1080p 60 fps
Enhanced for PlayStation®Pro 4K with Temporal Checkerboard rendering and 1080p 150% super sampling
For all the latest news follow us on Facebook and Twitter.
Videos
Screenshots
For more screens and exclusive game info check out our latest blog post here

Mild Violence