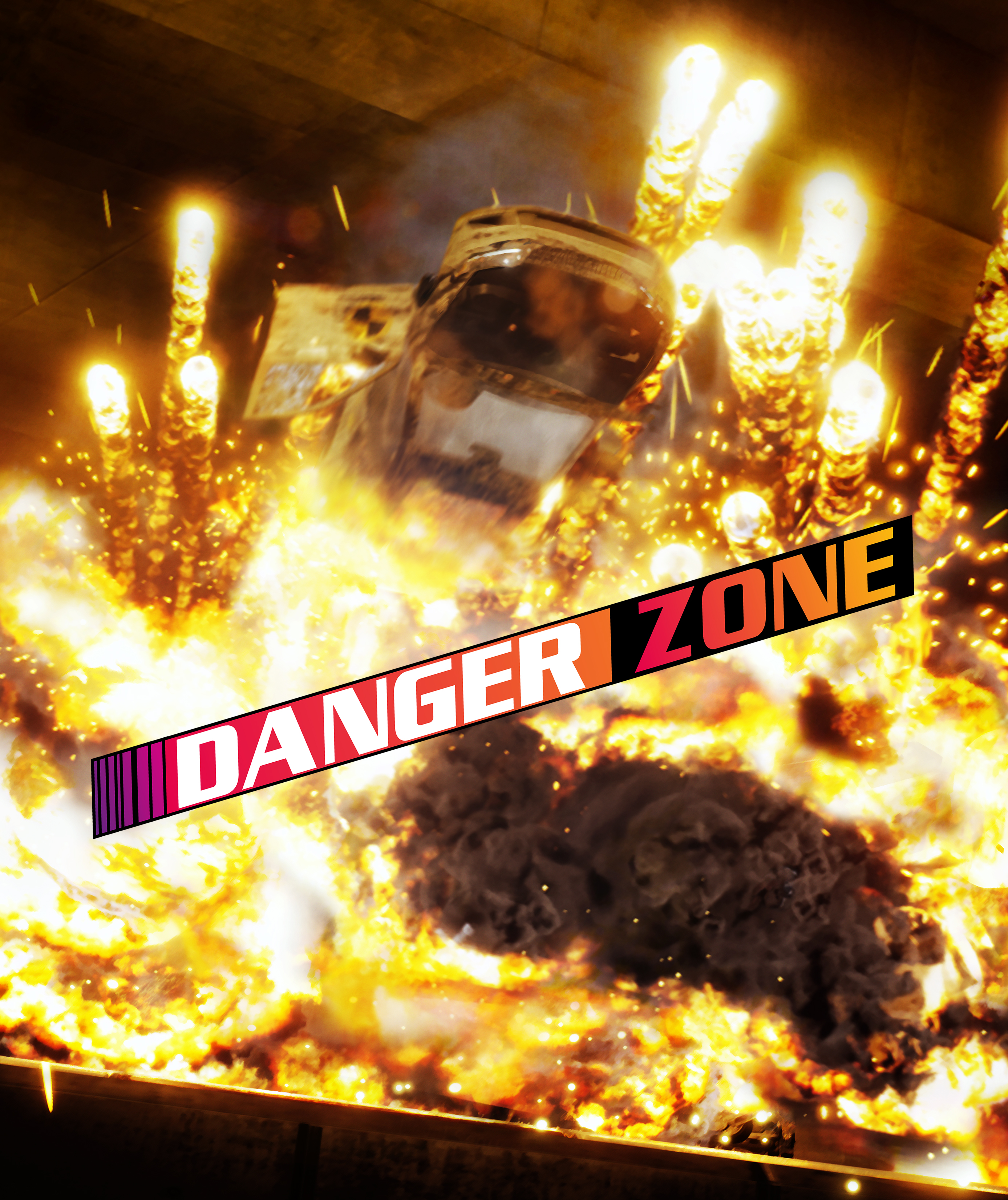 NEWSFLASH! We have uploaded our Danger Zone roadmap showing what's coming when and where. See it here:
Danger Zone is an all new 3D vehicular destruction game, a genre we know well. The concept is simple: crash for cash by creating the biggest car crash.
The Danger Zone is a virtual Crash Testing Facility where players step into the shoes of a Crash Test driver and are challenged to survive a variety of spectacular crash testing scenarios.
It's easy to crash, but can you also grab all of the Bonus Pickups?
Powered by Unreal Engine, Danger Zone combines real physical crashes with explosive gameplay. Shunt vehicles into oncoming traffic, take down trailers to shed their payloads and use your explosive "SmashBreaker" to move your vehicle around. The more explosions you cause, the bigger your score.
If you're feeling burnt out by congestion and jammed roads, take the highway to the Danger Zone. Take your revenge on rush hour traffic. This place is a paradise for those who like their driving flame-grilled.
Features:
Single Player Game Mode featuring 20 unique crash testing scenarios.

Connected Leaderboards allow comparison of player scores between Friends and the whole world.
Danger Zone is now available for digital download on Xbox One and Xbox One X, PlayStation 4 and for PC via the Steam Store.
For all the latest news on the release date, game features, new screens and videos please follow us on Facebook and Twitter.
Videos
New Updated Danger Zone Xbox One Trailer
Screenshots

Mild Violence
Frequently Asked Questions
View our FAQ page