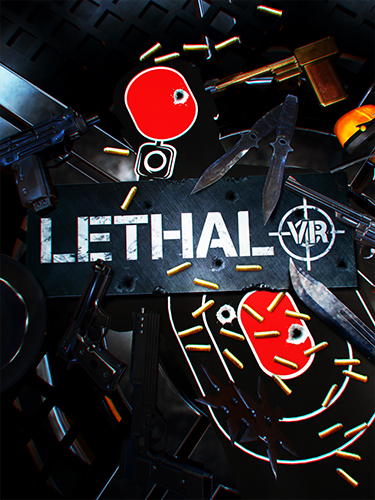 Lethal VR is a fast action arcade style shooting experience inspired by classic arcade gun games from the past, enhanced with VR technology to guarantee a new level of immersion never seen in the genre before.
Features
Step into the shoes of an FBI Recruit
Highly accessible arcade shooting and throwing game
Built from the ground up for the HTC Vive – a true 360 room scale experience
Adapted for PSVR to take best advantage of the PSVR's strengths.
Wide variety of exciting weapons
Deep scoring system provides multiple ways to increase your score
Local and Global leaderboards track the best players among friends, family and the world
Developed using the latest version of the powerful Unreal Engine, Lethal VR is now available for HTC Vive on the Steam store and for PSVR on the PlayStation Store.

Teen Violence
Frequently Asked Questions
View our FAQ page
Tips On Getting The Most From Our Game
Read our piece on the PlayStation Blog
Videos
Lethal VR Launch Trailer
Screenshots
Click to open larger image in new window