In our last post we shared extracts from our history of Burnout.
Yesterday marked 17 years since we (against all the odds) struck a deal to publish the very first Burnout game.
Subscribers to our mailing list have already heard the full story of this time so if you like what you're reading and want to hear more then sign up to our mailing list HERE:
On getting started on Burnout :
Alex: When we returned from the San Diego trip in February 2000, we started to really think about all the content we'd have to create to make a great arcade racing game.
We studied every Hollywood car chase sequence we could lay our hands on. There were three main sequences we looked at particularly closely.
The first were the sequences in the 1998 De Niro thriller "Ronin." Set in France, the John Frankenheimer movie showcased everyday saloon cars being pushed hard on everyday roads, weaving in and out of traffic.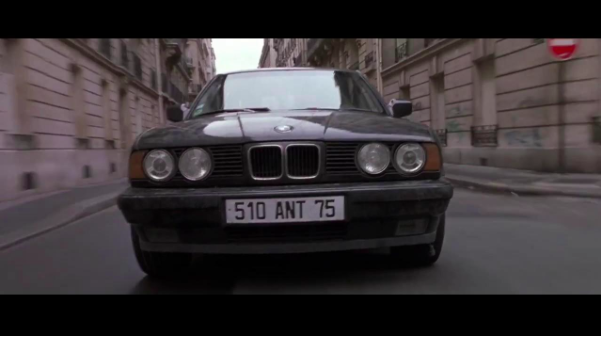 The second was the San Francisco cliff top sequence from the 1992 thriller "Basic Instinct." The sequence shows cop Michael Douglas risking his life in a nail biting overtaking sequence on some twisty mountain roads.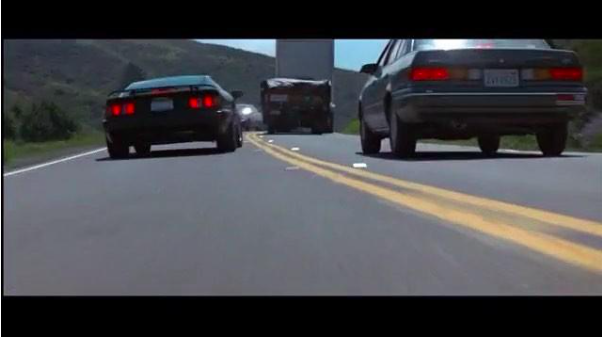 The third was an obscure 1976 French short film called "C'etait un rendez-vous." This film shows an eight minute drive through Paris during the early hours. It's shot using a bumper cam and has incredible audio. It's quite well known amongst petrolheads today but wasn't widely available back then. We paid a lot of money to get an NTSC VHS made from a 35mm print of it. It was Criterion Director Mike King who happened to read about it in an in-flight magazine on United Airlines. He tore the page out figuring we'd be interested in taking a look.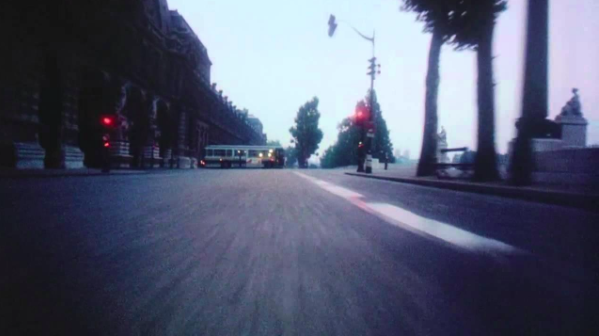 Lead Artist Mike Williamson led the track team and split the locations between either a City or Rural location. Inspired by the arcade titles we looked at, he also proposed to link both of the tracks together to create a Point-to-Point Track. This was pretty unique at the time, and required some clever streaming technology to stream the geometry off the PS2 disc.
The original Burnout team:
Fiona: There was a really tight knit core team on the game. People who would be key for the next 5 years and who are the first names in my mind when I think about who helped to forge Criterion into Criterion Games.
They are the people we worked with most closely and who made the game what it was.
On the code side it was the incredibly talented Alex Fry, Richard Parr, Olly Read and Hamish Young. On the art side Mike Williamson, and designer Chris Roberts joined a little later by Paul Cross. And on audio Steve Root and Ben Minto.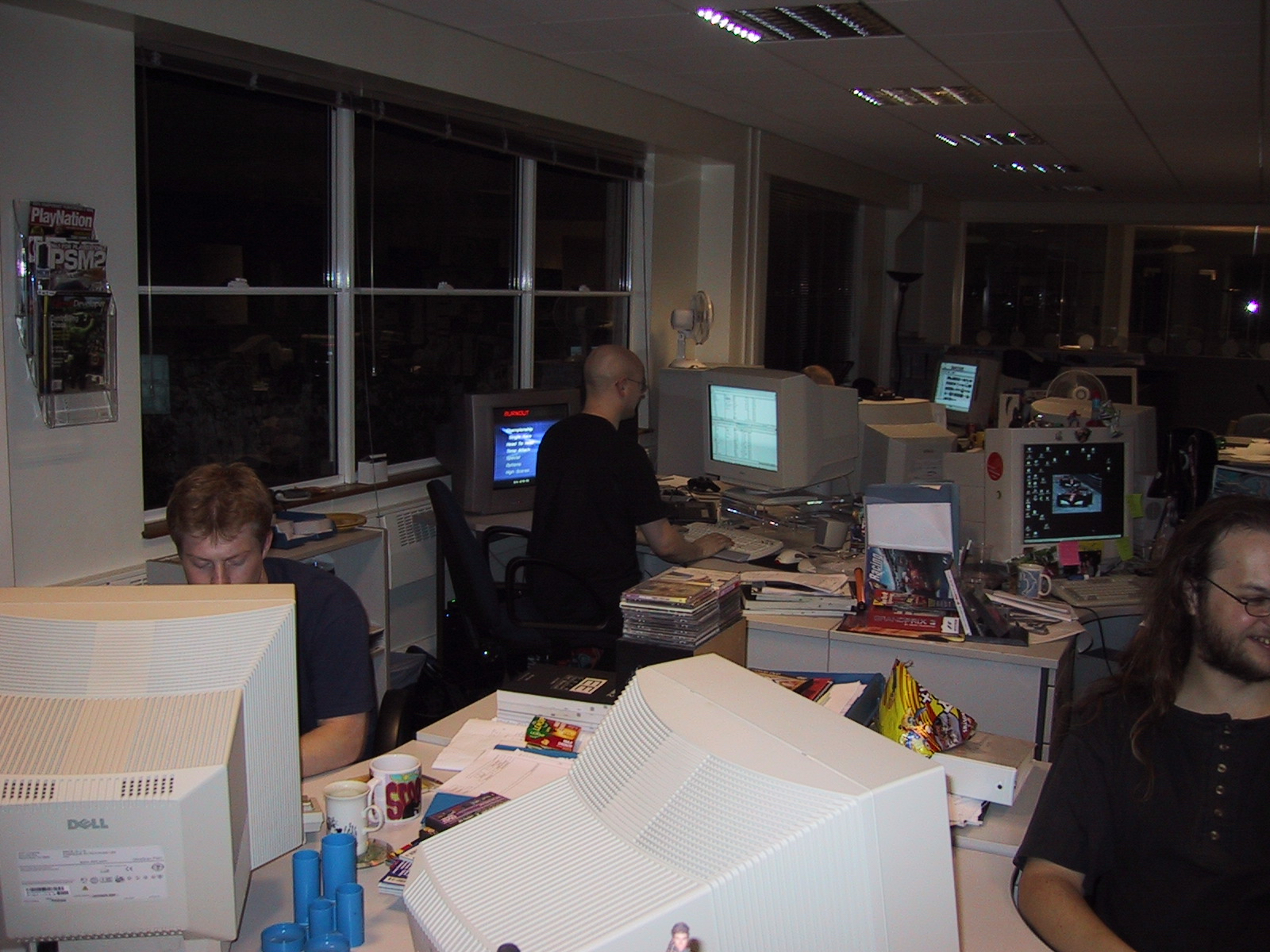 The core members of the code team – from left to right: Hamish Young, Richard Parr, Alex Fry (hidden behind his monitor) and Olly Read. Photo credit: Alex Ward
A few others joined the team as we went along (Stu McKenna and Mark Wesley on the code side, Omar Mohammed, Trevor Moore, Mark Rendle and James Hans on art plus Pete Bishop on audio) but that core were there from the start and remained so all the way through the next few years through Burnout 2, 3 and Revenge (more on this in a later instalment).
After we were acquired things changed and the team started to break down and splinter but at this point our best years were still ahead of us!
We didn't have Producers in those days, I was the head of the Studio, we had two games teams (the Airblade team which had about 12 people and the SRC team which had about 7 at the start, peaking at about 14) and I ran them both, working with the individuals on the schedules.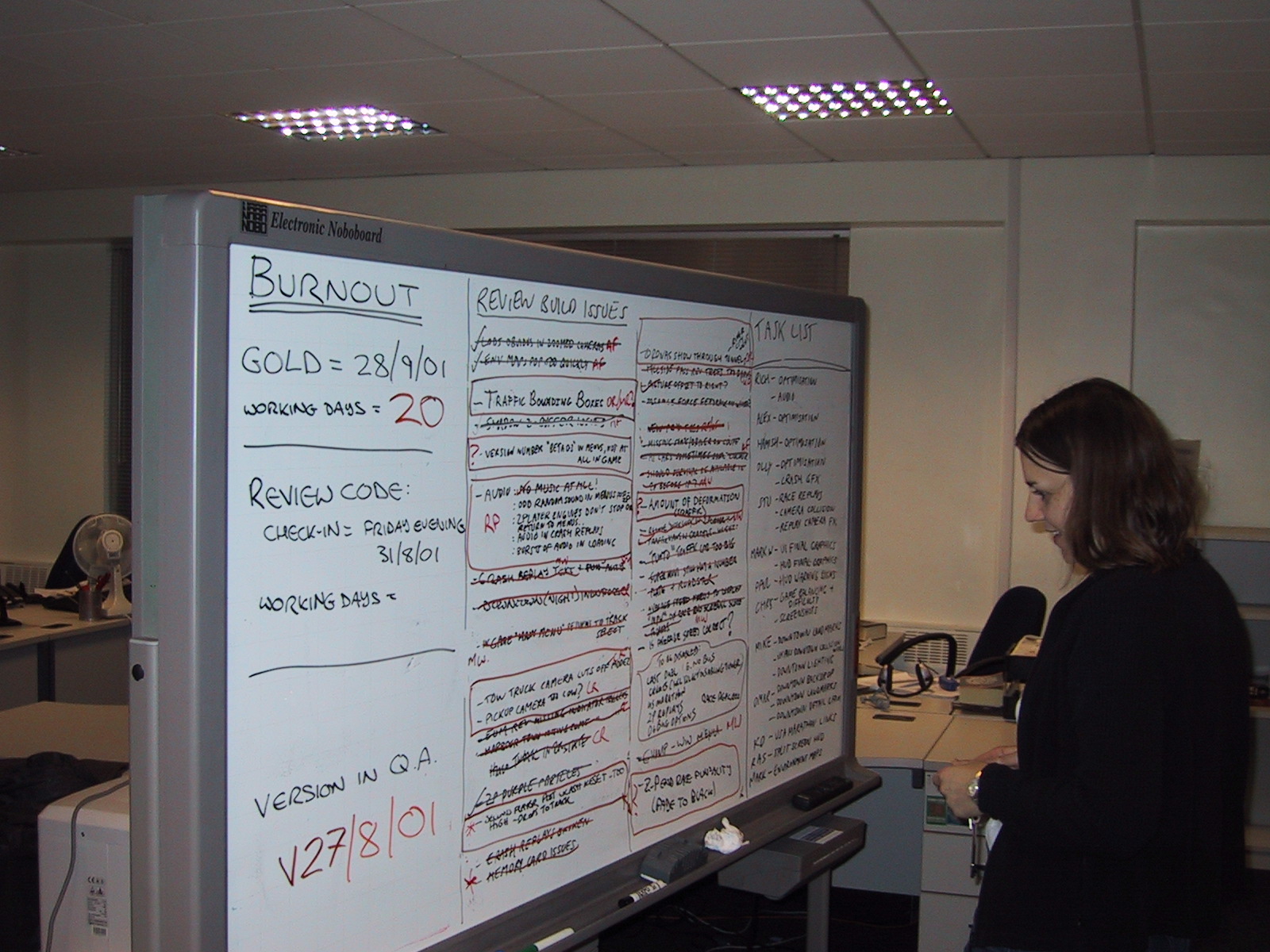 Fiona in front of our Finalling board showing days left, build issues. Photo credit: Alex Ward
Pitching the game:
Fiona: The pitching process on Burnout was memorable for me because we pitched to every publisher in the world and they ALL turned us down except one!
We were very fortunate that the overall Directors of Criterion Mike King and David Lau Kee supported us and in turn were supported by Canon in Japan otherwise the game would never have seen the light of day.
We were a young, unproven team and there were at least 20 other driving games being pitched by other teams around the same time. To us the game was completely different to those other games but the publishers we met just couldn't see it nor did they believe in us as a team.
It was ironic that it was much easier to strike a deal for what Airblade, a hoverboard based adventure game that barely made its money back whilst the Burnout series went on to sell over 25 million copies and provide secure and stable jobs for a lot of people for over a decade.
Alex has covered quite a few of the pitch meetings already (in the full 'book' version of this story) but a couple really stand out for me – for different reasons.
One of those was at THQ's offices in Calabasas, California, in early 2001.
The guys at THQ seemed really keen and we had what felt like a great meeting.
However we were completely blindsided when after being there a few hours they asked whether we would consider turning the game into a Hot Wheels game. We said we would think about it.
As we walked out the office after the meeting I think Alex expected me to say 'well look we have pitched the game to everyone and no-one wants it, we are going to have to sign whatever deal we can get'. As we stood waiting for our cab to arrive he asked me how I thought the meeting had gone. I replied …. 'F***ing Hot Wheels!?!?' I remember we smiled at each other and resolved to fight on. There was a real feeling that this was our chance and we weren't going to let someone take it away from us and make it into something far from what we had envisaged.
Alex: I can remember that meeting really well as we've laughed about it so much over the years. We met with a likeable guy called Gordon Bellamy who was their developer relations guy. (Gordon will come back into the Burnout story a few years later, so make a note of his name!)
Fiona: That meeting with THQ led directly to us signing the game with Rod Cousens at Acclaim Entertainment in Europe. He was someone we both knew and trusted and whilst we knew it meant that in all likelihood it would not get as much support in the US (as the deal would be signed by the European division) we also knew Rod would let us make the game we wanted and deliver the gold master only when we felt we were ready.
Which was the deal we made. Rod and Alex actually met to agree the deal in principle on Easter Sunday April 15th 2001. Mike King and I met with him again afterwards to finalise the details but from that point on we were on a road to finishing the game.
Alex: Easter 2001 was a critical time for us on the project. We were going to be finishing the project over the Summer and we still didn't have a publishing partner. I figured it was worth giving my former boss Rod a call to see if they wanted to take a look at the game. We'd not really considered Acclaim because of how we felt they dealt with the "Trickstyle 2" cancellation (legal letter via Fedex covered in the full version!).
Rod Cousens from Acclaim lived not that far away from me. He wasn't at the office and was recovering at home with his leg in a plaster cast. He'd broken his ankle after an accident on a work trip to New York City.
He's a larger than life character and I always got on really well with him. He was one of the founding fathers of the UK industry, founding both Quicksilva and then Electric Dreams before heading up Activision in the UK. We sat in his living room at his massive mansion and talked for a long time as usual about the state of the industry. I had interrupted him listening to The Who on his very serious stereo system (which was a full Krell system with floorstanding Martin Logan loudspeakers if you're interested.) I had a PAL PS2 TEST kit with me and after a quick tea I found myself on the floor disconnecting his TV cabling to his Sony WEGA widescreen and plugging in my PS2.  I went through the pitch – (which after so many rejections – was exceptionally well rehearsed by then) and then played the game. I showed him a race on "River City" then "Interstate" and then "Harbour Town."
Rod loves the industry and really loves to discover new games and champion UK based developers. (Look up Sandy White, Mark Cale, Archer Maclean, Chris and Tim Stamper, and Mel Croucher to name but a few) So he was very excited about what he'd seen and offered to sign it there and then. Rod fired off an email for Barry Jafrato to come to Guildford and see the game straight away on the Monday, which was a Holiday in the UK.
A few days later I was back in the Acclaim office, opposite Harrods department store in Knightsbridge London. It was my first time back there since I had left. Rod had told everyone I had a hot PS2 product and that he had pretty much committed them all to making the game a success. They had gone through a few rough quarters so the Sales folks were all hungry for success. And no-one wants to drop the ball at that point.
The very next day I was on the train to Bath with UK PR Jeremy Chubb to test the water with the game down at Future Publishing. This was the beginning of April 2001, and E3 was only a few months away.
For more details on what happened next, how the final game came together, how we named it Burnout and more sign up to our mailing list HERE.