With just a few days to go to the launch of Danger Zone 2 we thought we'd share details of the vehicles that players will get the chance to drive in the game.
Take a closer look at each of them here
[foogallery id="2506″]
Here is the full list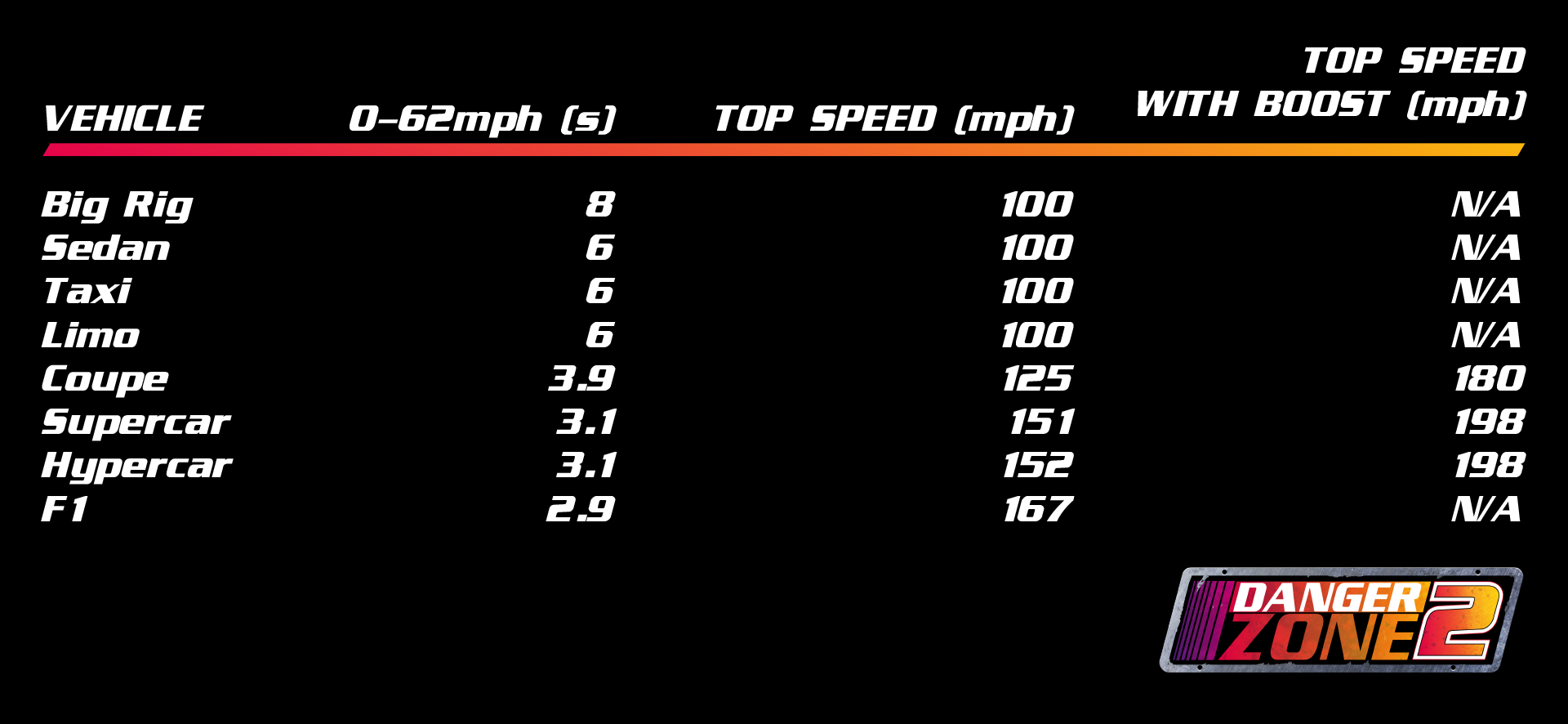 And in case you missed it we have uploaded a new gameplay video to YouTube. You can see that here:
Never miss another news update – sign up to our newsletter here .