Our latest update for Dangerous Driving brings support for PC Steering Wheels. We tried to think of a clever and amusing name we really did. But these wheels are serious pieces of kit for serious drivers, so no jokes until next time!
Thanks to our friends at both  Thrustmaster and Logitech the following PC Steering Wheels can now be used in-game:
Thrustmaster:
TX Racing Wheel
TMX Pro
TS-PC Racer
TS-XW Racer
T-GT
T150 Pro
T300 RS
Logitech:
G29
G920
Supported Features:
– Steering Wheel and Pedals supported in standard configuration (accelerator on left, brake in middle)
– Buttons on Wheel – default configurations for all wheels, user-configurable to override default buttons in settings menu.
– Force Feedback (off-road judder, shunt/slam wobble, self-centring spring, "light steering" when in-air)
Custom Hypercars
In addition to the above we  have added 2 custom versions of the Hypercar for anyone who plays the game with a Steering Wheel on PC. They are available in the single-player game to be used in the Hypercar Series events.
The first is available to players who use any of our supported steering wheels, and is a nod to our favourite Racing Cockpit company, Next Level Racing. This is a custom-painted Tuned Hypercar. In other words, it's perfect for Heatwave Events.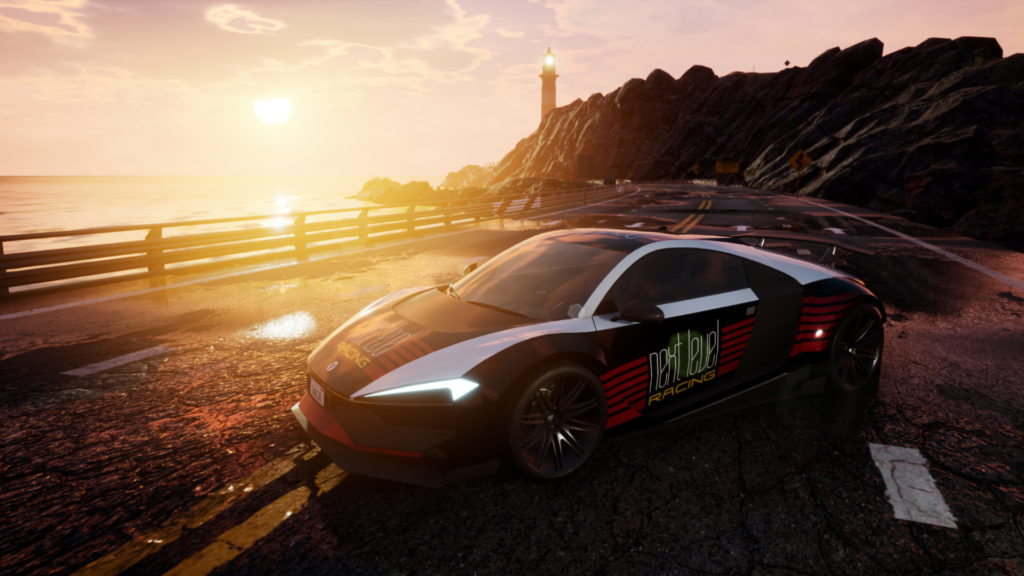 The second is just for people playing on any of the supported Thrustmaster steering wheels. This custom skin sits on an Advanced Hypercar. Therefore this is ideal for Road Rage and anywhere else you want to smash up your rivals.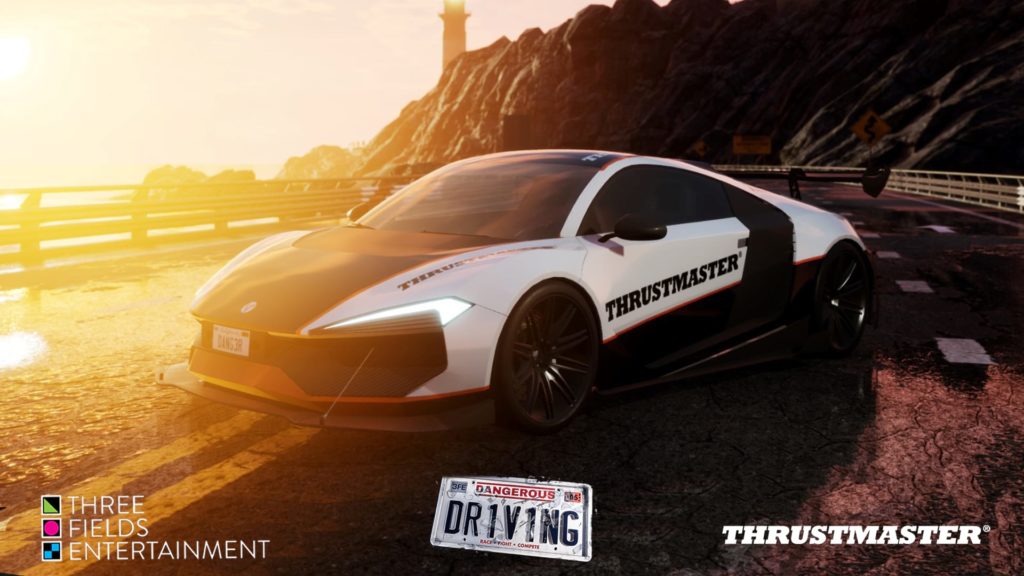 Many people told us not to bother with adding steering wheel support to Dangerous Driving on PC. We were told it's a small and niche audience that won't be interested in our arcade racing game. But we met many fans at the PAX East Show in Boston who asked if it was something we could do. We know many of you have some amazing dedicated steering wheel setups at home. So, despite being a small indie team, we decided to give it a crack.
Check out our Your Questions Answered Post for more information and don't forget to subscribe to the Dangerous Driving Club.