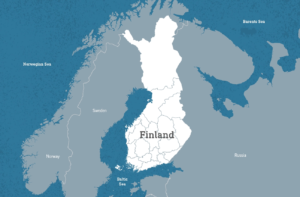 A four day working week? Are you crazy? Is that what working smarter is really about?
Who likes Mondays? Most people don't. But here at TFE we really like them. Why? Because we made them part of our weekend. We're working smarter.
Recently we read about Finnish Prime Minister Sanna Marin looking into plans to introduce a four day working week over there. Well, we can exclusively reveal that we adopted a four day week at TFE Towers ages ago during Summer 2018 and so far it's worked beautifully for us.
We get many many hits on our website from Finland so it's fair to say that the new Finnish Government have clearly stolen this four day week idea from us. They obviously paid close attention to the fact that despite being a tiny development team of seven we released our most successful game so far "Dangerous Driving" in 2019, releasing on three formats simultaneously. Like us, Finland is also quite small but with big ambitions so it's obvious we're the inspiration behind this bold and progressive new initiative. Finland wants to be like us and work smarter, not longer.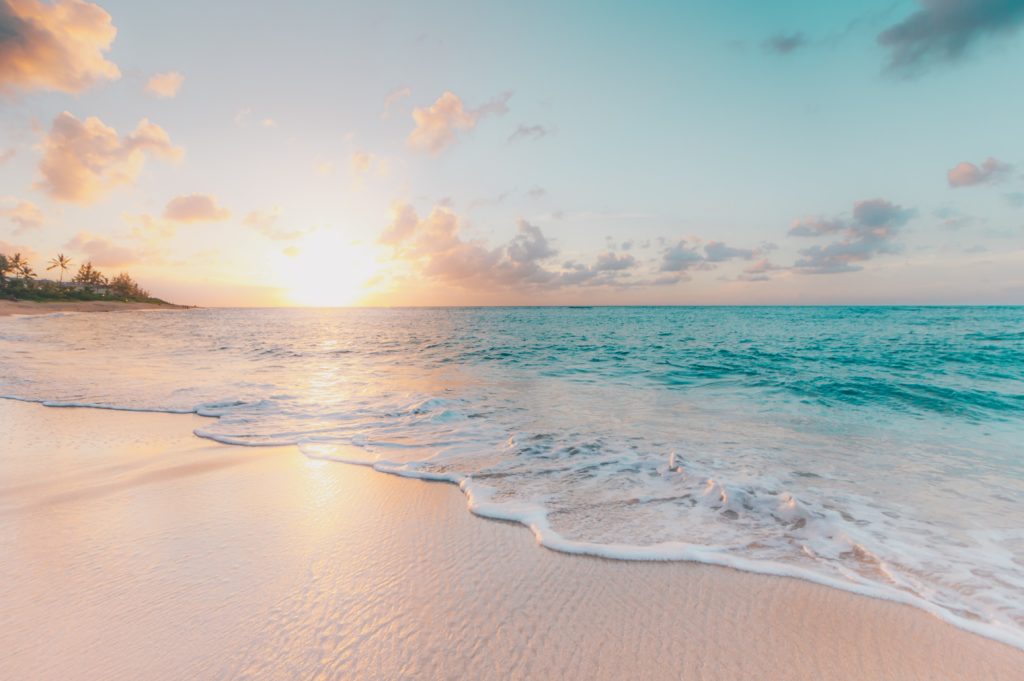 It's Tuesday January 7th 2020. We're back at work today after a gloriously long Christmas break. Everyone feels rested and refreshed and ready to continue the projects we began last Summer. Three weeks off every Christmas is highly recommended. It's going to be a spectacular 2020 and we're all looking forward to what lies ahead of us.
We spent the long break in the sun on various beaches like the one pictured above. It's a great way to unwind, sipping a cold drink with a flower in it whilst staring at the sea and the distant horizon. It's the best way to reflect on life, the universe and everything.
Well, not all of us did. Fiona did spend time in the sun, whilst the rest of us were home in the UK spending time with our family, friends, very small children and our dogs. The weather here was unseasonably mild. Christmas Day was one of the sunniest days in England in months. Glorious stuff!
The Generation Game
Speaking of horizons, there is new console hardware on the horizon this year from both Sony and Microsoft and we know for sure that we're all excited to welcome in another generation of console hardware. We've also been early adopters of Google's Stadia system, picking up one of the Premiere Editions. We got this just as the service had gone live.
After a few wi-fi issues on setup in the office, we got it up and running quickly. The controller is excellent, and it feels just like a classic console controller should do. We've not experienced many issues with the service either at  here at TFE Towers or at home in a more normal gaming environment. To see modern games like "Destiny 2" or "Red Dead Redemption 2" running on any old laptop or Macbook is pretty amazing.
"Dad-ia"
We think the system has a lot of potential and it will be interesting to see what games will get made, especially as the developers won't be constrained by hardware limitation. We always laugh during the run up to console hardware launches. Someone always comes out with a quote about how the developers "will only be limited by their imaginations now" – whereas we know as veteran game developers that the sort of person who would ever say that doesn't make videogames. Imagination has never limited a videogame, but memory and hardware performance always has!
As you already know we're veteran videogame developers. We've been making games since 1999 and been in the industry even longer.  For year after year we worked five, six, or sometimes seven day weeks. We have released games on every major format since the turn of the millenium.  Along the way we've probably worked harder, faster and longer than most people get to do in their entire lifetimes. We were always stuck indoors. We'd all lose track of the seasons. We worked late into the night. Often, we worked right through the night. One working week blended into the next one.
We would start every project knowing that the end date was fixed and could never change. Towards the end of the development, discs would be waiting to be pressed. Lorries were waiting to take said discs to warehouses. From there, those discs would make their way to retailers. That's how the business worked and there was no way around it. As long as the game got close to having a few bugs as possible, the game would be deemed 'finished' regardless of whether or not we were happy with it or not. A four day week in the middle of all that? No chance. Did we feel like we were working smarter? Absolutely not.
But now things have changed, we sell our work on a variety of digital stores and those stores are open every single day of the year, all around the clock.
So, since we control our own destiny being both the developer and publisher of our work, we decided that we also got to choose not only how we wanted to work but also when we wanted to work.
Before we began what became "Dangerous Driving" we took the decision that we felt we could still get the same amount of work done in four days as we did over five. That we we could make every weekend a glorious Three Day Weekend. This gives all of us a lot of extra time to do, well, whatever we want to do. It's better for our physical health, better for our mental health and we feel it's better for all of our families as well. There's more time to catch up on jobs around the house, run errands, get unnecessary online shopping purchases delivered to home and sit in a darkened room watching Netflix all day.
Seriously though, we highly recommend moving to a four day working week. If everyone commits to working smarter, then it's easily achievable.
Tooled Up
For us, long development periods are a things of the past. Powerful tools like Epic's Unreal Engine 4 improve for us many times during each year.  We might be a small studio of seven, but we've got a technical team of several thousand supporting us across different countries and different time zones. These tools and workflows are simply light years ahead of the stuff we used to have to put with years ago.
It's a bit like putting the latest Tesla next to an old Ford Model T. We also use clever AI and machine learning techniques to remove a lot of the painstaking drudgery that we used to have to endure to make each game. Things run quicker, happen faster and we don't waste any time making our games. We're using modern tools that enable us to work smarter and solve more problems more easily.
Not Easily Bribed
There are only seven of us. We've known each other and worked together for ages. There are no Producers or Managers in our Studio. No agile development techniques, no scrums, and no team meetings. We also don't let accountants, lawyers or HR people inside the building. There are no security guards walking around, we don't have to tap in and out of the office, nor do we have to stop work to fill in paperwork stating we're not currently giving and/or taking bribes in East African countries. It's just pure game making at our place. And that's just the way we like it.
There may well come a day when we have to attend 'desk training' or 'office chair training' – but then again, probably not. If so, we'll schedule them to take place on a Monday.
(Some, or all of the above may or may not have happened to us whilst working for Electronic Arts, but we couldn't possibly say which ones.)
So welcome to the Roaring Twenties. For us it's about going forward together, having a great time doing it, working less and playing more.
We hope you'll join us at some point along the way. You're all invited!
To be sure you never miss any of our news why not sign up for our Dangerous Driving Club. Admission is free and you could win one of our games in our monthly prize draw.