Green Shoots
I've been thinking about the carbon footprint of our game development and the topic of climate change a lot for the past few years now.
I'm regular listener to BBC Radio Four here in the UK. Their daily lunchtime consumer programme "You and Yours" recently featured a story about the band Coldplay. They announced the postponement of ALL  touring activities until it could be done in a totally carbon neutral way. Here's a link to Rolling Stone's article about the subject: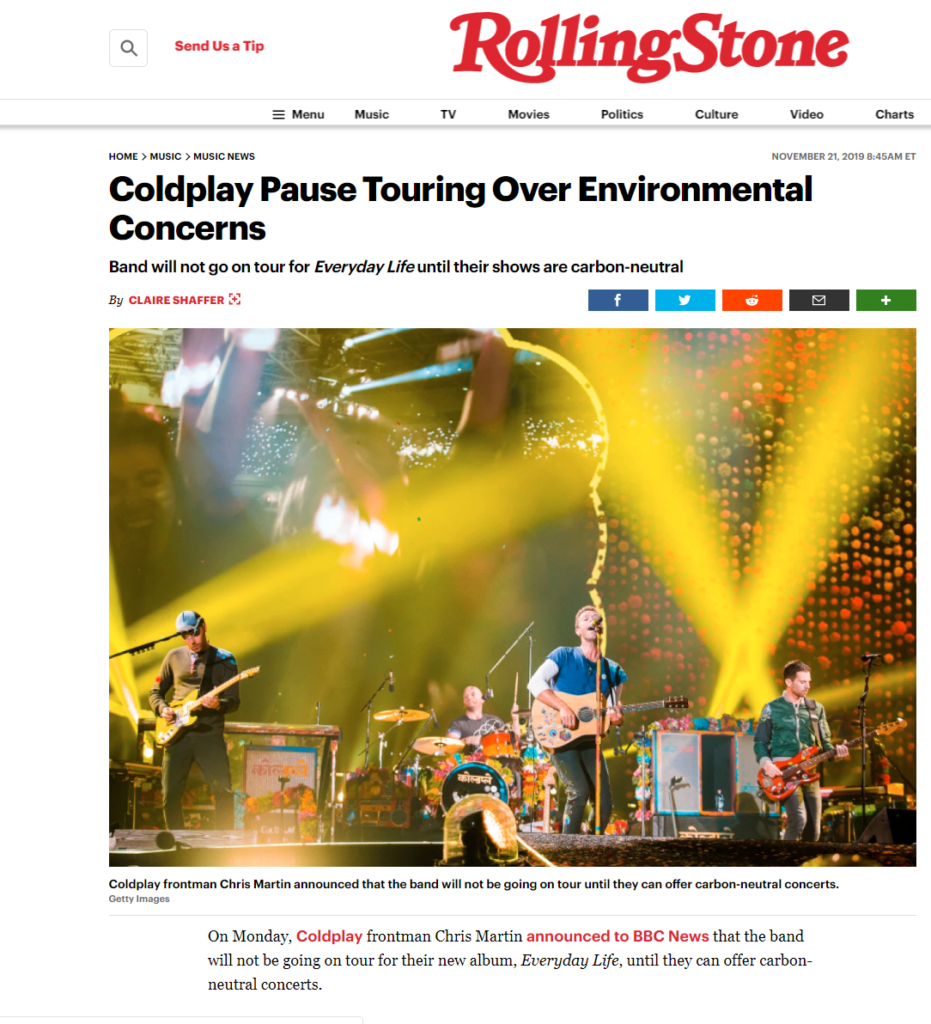 Safe From Harm?
A few days later, Bristol-based group Massive Attack announced that they were teaming up with academics at Manchester University to map the carbon footprint of the music industry. Researchers will analyse the band's recording and touring schedule to study THREE key areas where CO2 emissions are generated : band travel and music production, audience transport and venue. You can read the article in full by clicking through to The Guardian newspaper.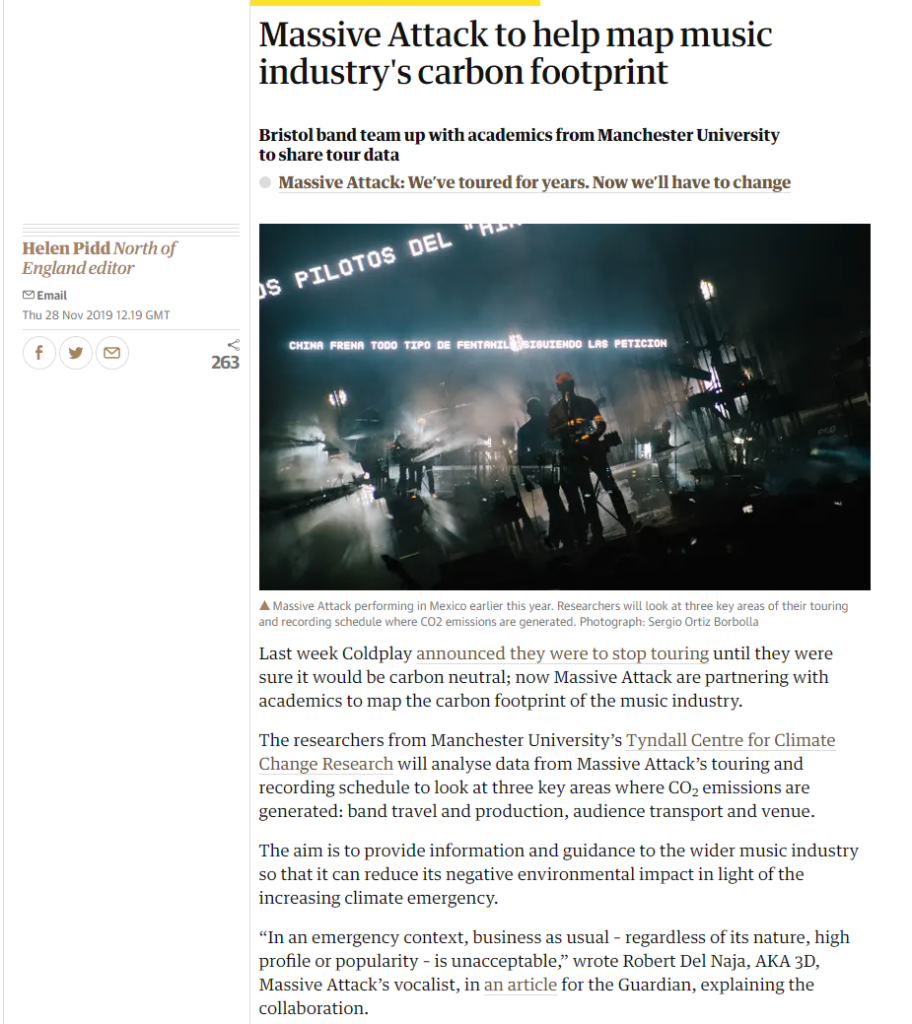 Up In The Air
Reading these articles really got me thinking about the impact game development has on climate change. I was a heavy business traveller for a good fifteen years of my career. In 1998 I clocked up close to 200 flights in a single year. My job required extensive short haul air travel around Europe. I only used rail if I was visiting developers across the Channel in  France. Travelling by train made for a welcome change and I used to look forward to those meetings. Eurostar could take you into Europe and back again in just one, albeit very long, working day.
The rest of the time it was all flying. One of the reasons for forming Three Fields Entertainment in 2013 was to take back control of my life, and work – and reduce all business travel as much as possible. I've only been to GDC once.  And I took a five year hiatus from attending the E3 Show in Los Angeles after 2008. I felt that there was no need to go once every game site began to stream all of the press conferences and most of the show itself.
Airports? Have seen them all. Long flights? Never liked them. Ask any high mileage corporate traveller if they truly think their travel was necessary, and most will tell you that in the end, it probably wasn't worth it.
Plastic Fantastic
The games industry has always been an intensive industry. It asks a lot of the people who work in it. And it used to exist in solely physical media based world. Working hard to make plastic discs, which were then encased in plastic, wrapped in cellophane and delivered to warehouses by fleets of lorries. I used to have a framed picture of a "Burnout" branded lorry from UK supermarket chain Tesco, taken on the day it parked up outside the former Electronic Arts UK headquarters in Chertsey. Of course, the game wasn't made there, but let's not ruin the memory. It was a reminder of the actual real end point of the game making journey. A disc in a box on a shelf in a shop. Taken there by lorry from a warehouse. And the warehouse was filled from lorries leaving disc pressing plants.
The games industry in the United States is ten times bigger than in Europe. Ask any musician, actor or game developer – if you want to make it big in the States, you have to fly to the States a lot. So that's what we did. Climate change? No-one was talking about it much.
Long Hauled
In the first six months I worked for Criterion Games, I achieved Gold status on Richard Branson's airline, Virgin Atlantic. Their chauffeur driven cars would pick me up at home to take me to Heathrow. The drivers would always ask me what I did for a living, and my name flashed up on their computer screens with "VIP" next to it in green capital letters. In the early days of the PlayStation2 I once visited Tokyo four times in a single month, coming home for weekends. It was sheer madness, but somehow necessary. There was no FaceTime or Skype back then. Video conferencing was only something you saw in Hollywood movies along with spinning 3D renders of envelopes to show you that you had an email waiting. (I'm still waiting for those by the way.)
Flying was a necessity. It was mandatory. With every game there would be a kick off meeting, usually held in San Francisco. Then a follow up meeting three months later. Then a press event. And then E3. And then a follow-up. So lots of flights. Lots of back and forth. I started to wonder about the impact my career had been having on the planet, and whether it was all truly worth it in the end. The environmental impact of not only the development of the games but also their associated marketing and promotion isn't something that has been widely discussed. But things are starting to change. And we've started to notice a few headlines throughout  2019 mentioning game development and climate change together, such as this one from the United Nations: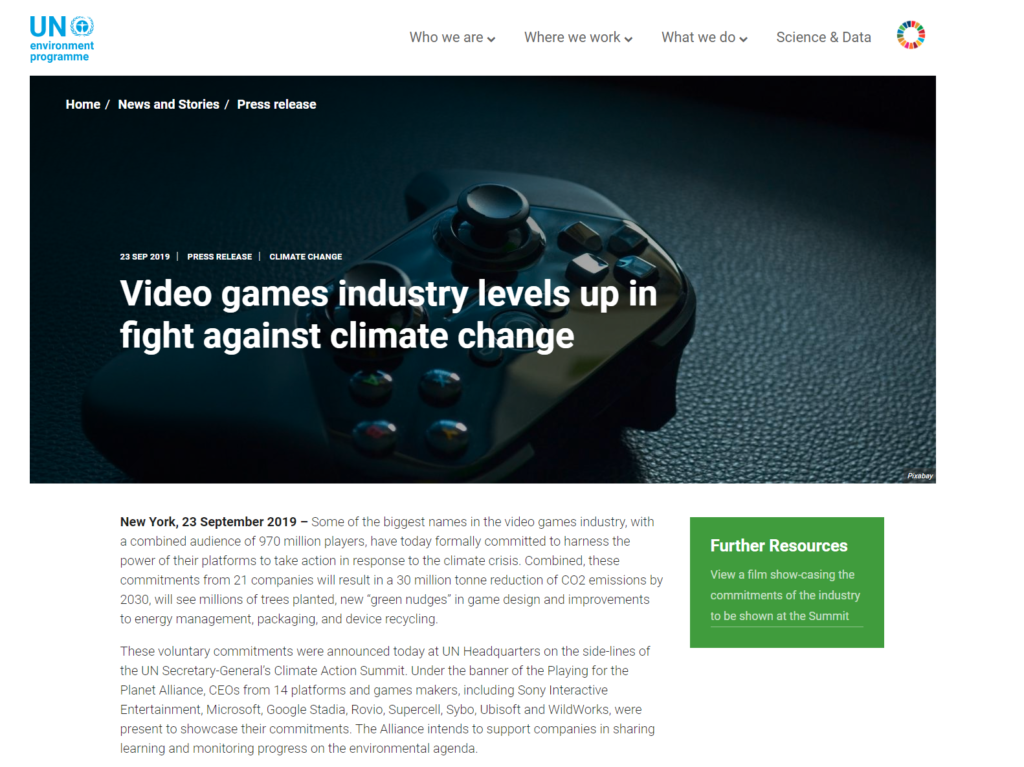 Perfectly Formed
I began to research ways we could reduce the overall carbon footprint of our game development. In many ways, we're a greener developer than most. Mostly it's down to size. There are only seven of us. One of us works from home 100% of the time, so there's no commuting time spent on the road. Another car off the road there. We work four days not five. So less driving for all of us. Less annual miles.
We reduce and recycle and much as possible. Our local Council doesn't recycle plastic, so any that we do use has to be taken home by one of us. Nearby we have a petrol station and a McDonald's. I don't think any of us have been to see Ronald so far, and we soon got sick of the heavily plastic-wrapped food in the petrol station M&S during the development of our first game. Our office is an eco design, with thick triple glazing and solid timber windows. We get heat from the highly efficient Mitsubishi air source heat pump that sits outside our kitchen windows.
Last week we all each used the WWF Carbon Calculator – which you can find HERE:
When looking at each of our daily lives, our scores were not too bad. We score well for driving electric vehicles, not taking overseas holidays, eating less meat and living in energy efficient houses. But when we factor in our upcoming flights to PAX East 2020 in Boston next month (which I wrote about last week), or Gamescom in Germany this Summer – our carbon footprints get much much bigger.
We have decided to carbon offset all of our overseas travel from now on. Here's the online calculator we used to work out our carbon footprint: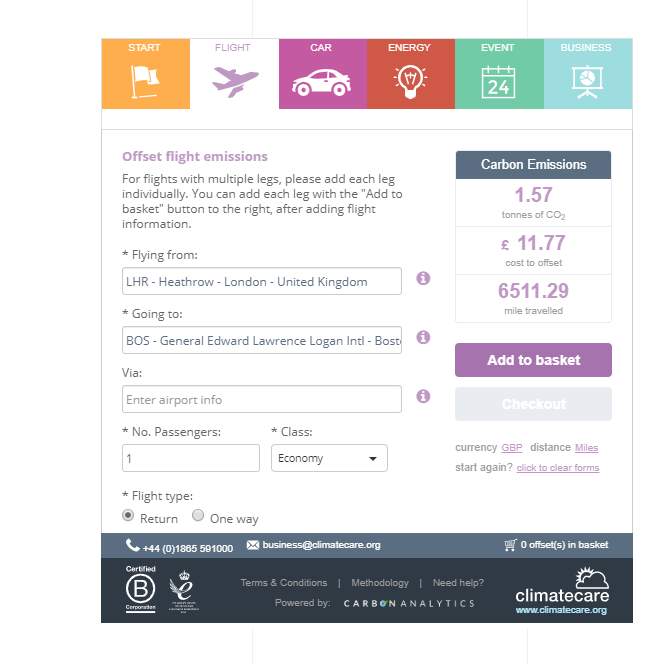 I spent a few days reading about carbon offsetting.  After a bit of research, we've decided to use the same company that The Guardian newspaper uses, Oxford-based Climatecare.
The very next day saw Microsoft make headlines with their commitment to go 'carbon negative' – offsetting all emissions created since the formation of their company in 1976.
We're also planning ways to reduce our overall carbon footprint at the PAX Show itself. Our business cards are being made locally, by an eco-printer using recycled paper and inks. We'll try to not use any single use plastic for our four days at the Show, bringing our own utensils and water bottles with us. We're also probably not going to print a vinyl banner this year to promote our work. It would have to be generically branded so we could reuse it in the future. As we're based in Europe, it's much harder for us to attend overseas shows. The flying makes it physically exhausting, plus there's a limit on how much equipment we can bring.
For the Show last March, I flew out with an Xbox development kit in my bag.  Whilst the format holders overseas don't want you hand carrying kit with you, we've found that it's incredibly hard to connect to the right people in order to get assistance ahead of time for shows like PAX. Last year we attended due to a last minute cancellation. So we hand carried our own kit.
We hope to look to a future where we won't have to fly around the world to reach an audience and show off our work. The science tells us climate change is very real.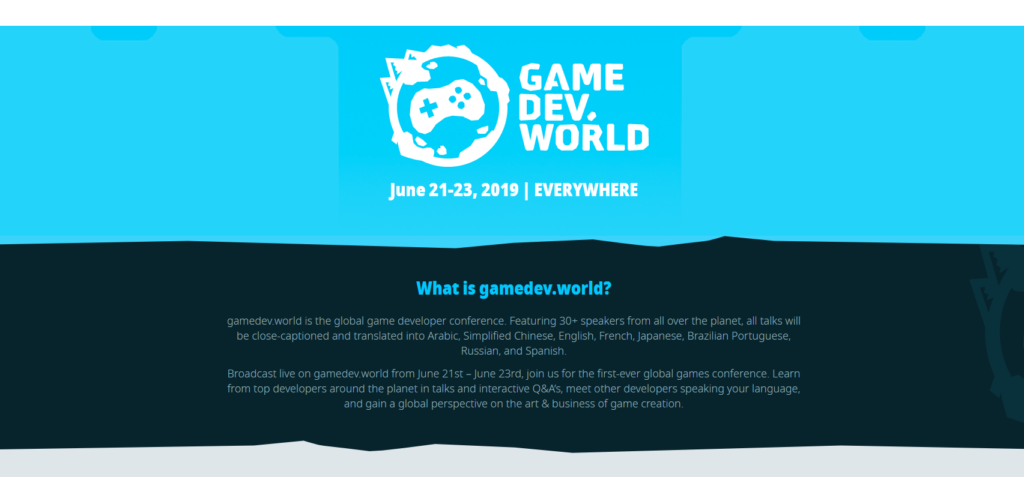 This June Dutch indie innovator Rami Ismail is hosting GameDev.World – a global online game development conference. Frustrated by ever-stricter visa requirements for overseas visitors trying to enter the United States to attend GDC, Rami is putting on his own globally streamed event. This way, developers from more varied backgrounds will be able to speak out and show their work. And all without leaving their home countries, thus lowering overall carbon footprint.  The potential impact of something like this gaining traction is huge, and we hope that it will be a big success.
We hope that initiatives like this will become the norm and not the exception going forward. Not only does it cost a lot of money to physically travel around the world, it also creates a lasting carbon footprint impact. It isn't the end, but rather the beginning. Each day brings news of companies around the globe changing the way the operate to meet the challenges that climate change presents. We hope other developers around the industry will join us in taking part in this important conversation.
To be sure you never miss any of our news why not sign up for our Dangerous Driving Club. Admission is free and you could win one of our games in our monthly prize draw.