Do you have any questions about our latest game, Dangerous Driving? Then you're in the right place!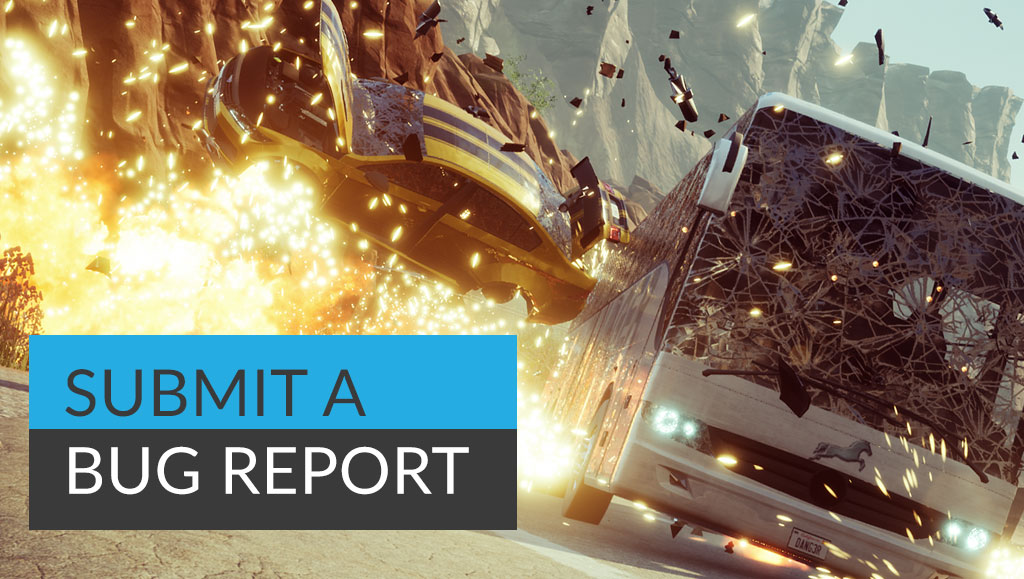 Thanks for stopping by – if you have found an issue with the game not listed below please complete a bug report using the link above.
In February 2020 we have announced that we are working on a sequel to Dangerous Driving (see what we have announced so far here). We also confirmed a new update for the existing game.
This update was released early in March 2020 and included the following changes:
Adjust difficulty based on player feedback – we made some of the events, in particular the Shakedown and Face Off events and the Formula DD Eliminator slightly easier.
Fix for in-world/real life road accessories causing confusion when the arrows point the wrong way for the race – all arrows are now double sided so always point the player in the right direction for the current race. 
Fix bug when pausing the game while using the look back camera – camera behaves as expected
Add Cloud saves on PC
Update the front end and HUD styling and language – to be consistent with how we are taking the game forward
Other small bug fixes – including unlock text for Prototype Hypercar being misleading.
We do not currently have any further updates planned. However we regularly check the bug database (link above) for any significant issues that require fixing. If you have any questions at all don't hesitate to drop us an email – details on the Contact page.
Finally why not sign up to our Dangerous Driving Club for all our news first – every month we award a brand new subscriber a digital Three Fields game of their choice.
If you're seeing an issue not on this list please submit a bug report HERE and we will take a look. Thank you.