This is "Dangerous Days #2" – the second blog post I am writing to you in the third week of lockdown here in the UK. You can read Part One by clicking HERE.
Today marks the first anniversary of the release of Dangerous Driving. And where exactly did the year go? It does almost feel like yesterday since we were finishing off the first release of the game. Fiona suggested I write something about the first Dangerous Driving for you. So here we go:
1.) "Five Things You Never Knew" Number One : The game is full of hidden references.
A good place to start looking is to read all of the signs that litter the roadside of each course. It's a really fast moving game. If you're doing things right, then you won't be driving so slowly. But if you happen to crash you'll occasionally see a brown sign close to the side of the highway.
Each Course has different groups of signs. Some relate to Groups of different forms. A few of them are musical groups. Others are groups of famous people.
How many of them can you find?
2.) "Five Things You Never Knew" Number 2 – It used to be a lot harder.
As we reached the closing stages of development, we had to sit and play through the entire game from start to finish every single day. On each platform. Most people are playing games just to fun.
Playing them for work can sometimes feel much different. At around 9am each morning we'd get to sit down, start a new game and play the whole thing through as fast we could. So it was start with a fresh game save, go all the way through. Get all Gold Medals and unlock ALL of the Achievements and Trophies. Every day. This doesn't feel like normal play. This is pressured play where you have barely a moment to pause
That meant we got pretty good at the game. By this point we'd already been playing the game for months and months anyway. We've driven thousands and thousands of miles. We've played the game day after day when it's been continually broken.
Last month's issue of the excellent "Retro Gamer" (my favourite magazine) featured a great interview with Tim Kitzrow – who was the voice of "NBA Jam." They were asking him all sorts of questions about his experience of being around the various Midway arcade coin-op titles as they were in development. He said something very true. Which was along the lines of , "well, there wasn't much to do for a lot of the time as, anyone who is familiar with making games will know, for a lot of time there is no game to play."
That certainly used to be my experience of game making. Nothing to really see or play for months and months and then a ton of work in the final three months.
DD was refreshingly different. We were playing all of the Courses really early on. Most of the game was 'stood up' within the first three and half months. So there was always something to play.
But back to my point – the game was originally a LOT harder as we finished it. Why was this? Well, the Face/Off events – which you need to win to unlock a faster vehicle were really quite tough indeed. In the version of the game you play now, if you Crash you'll burn a bit of valuable time. And if your Opponent manages to stack it into some traffic, then so will they. But in the first version we played through, this didn't happen. If your Opponent crashed he'd get some Magical Boost (which is very much in short supply these days) and be right back on top of you.
This made for some VERY tense races. And you needed nerves of steel to complete them. You'd have to be flawless AND aggressive. I used to take them down several times in a row to earn some Boost and then run like hell to the Finish.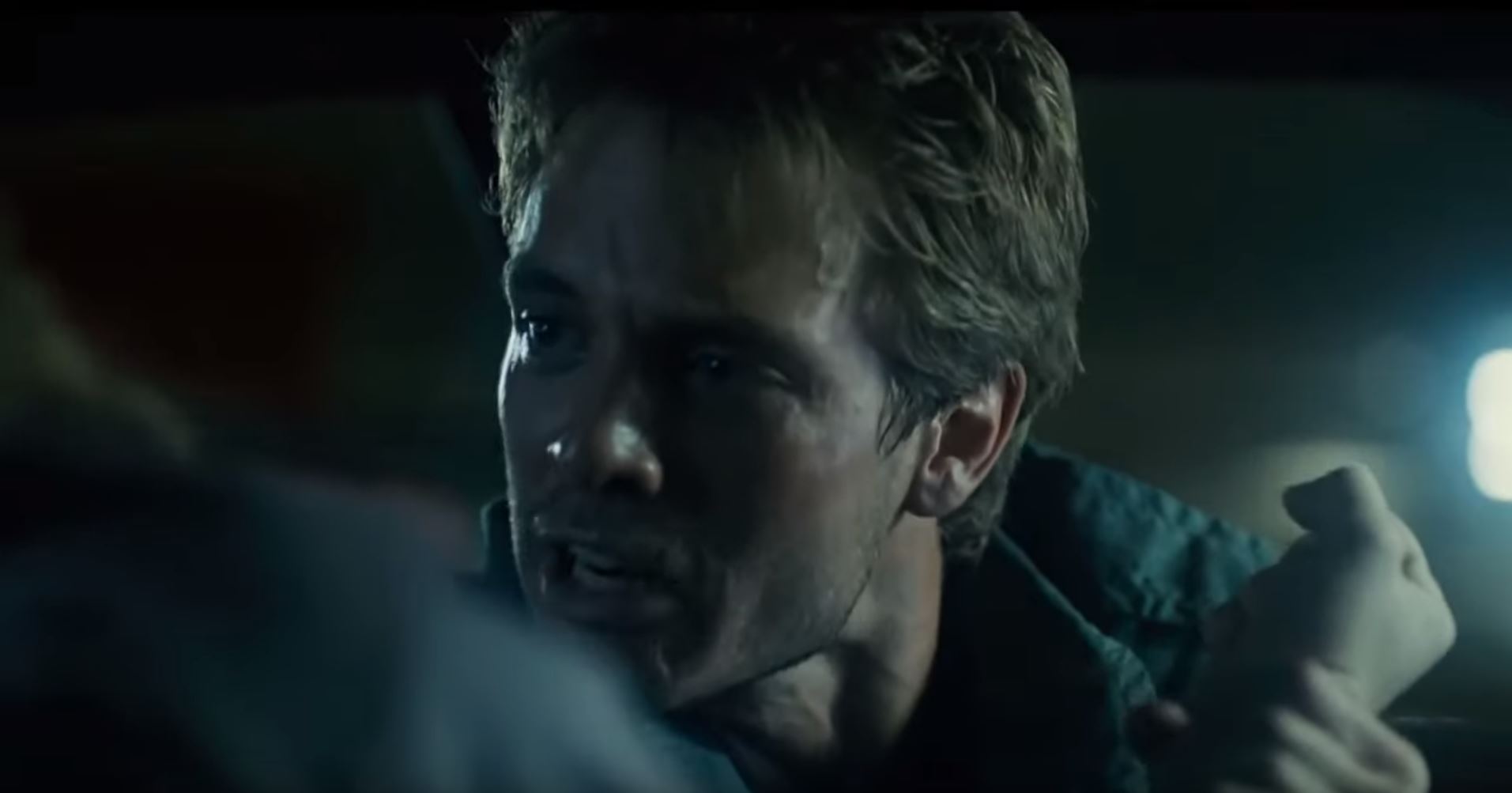 I now know how Michael Biehn felt in "The Terminator" movie. (Which you have all seen right? If you haven't, why not? Stop reading this and go and watch it now! It's a true sci-fi classic!)
The AI could not 'be bargained with' nor could it  'be reasoned with." And they were always hot on your heels. So they really would 'stop until you die. Ever!" Just like in the movie really.
So yes it was much much harder. In some ways it was quite rewarding at the same time. But we'd consider ourselves to be highly skilled players. And not everyone is. It felt unfair to lock the key vehicles away behind what felt like an Ultimate Test in the end.
So if you thought the game was too tough to play through, spare a thought for us. We had to go through it many times when it was truly much much harder.
3.) "Five Things You Never Knew" Number 3 – Braking Bad?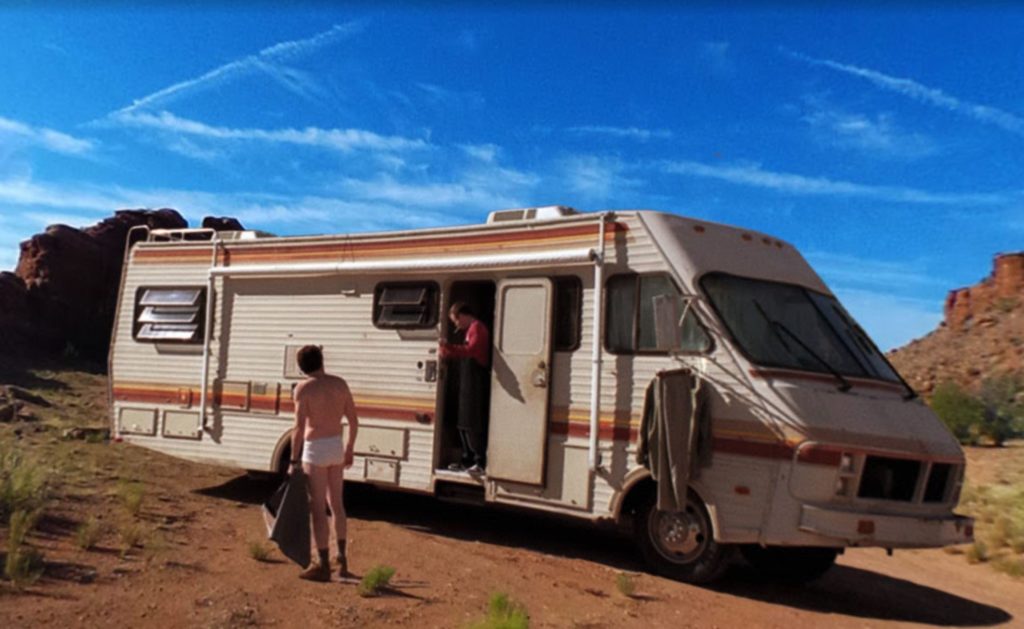 Our Desert course Dead Rock Canyon really  looks a lot like the location used for the opening sequence of the TV show 'Breaking Bad.' That show was filmed in around Albuquerque New Mexico.
Art Director Paul Philpott looked at elements of Grand Canyon, Monument Valley and Red Rock.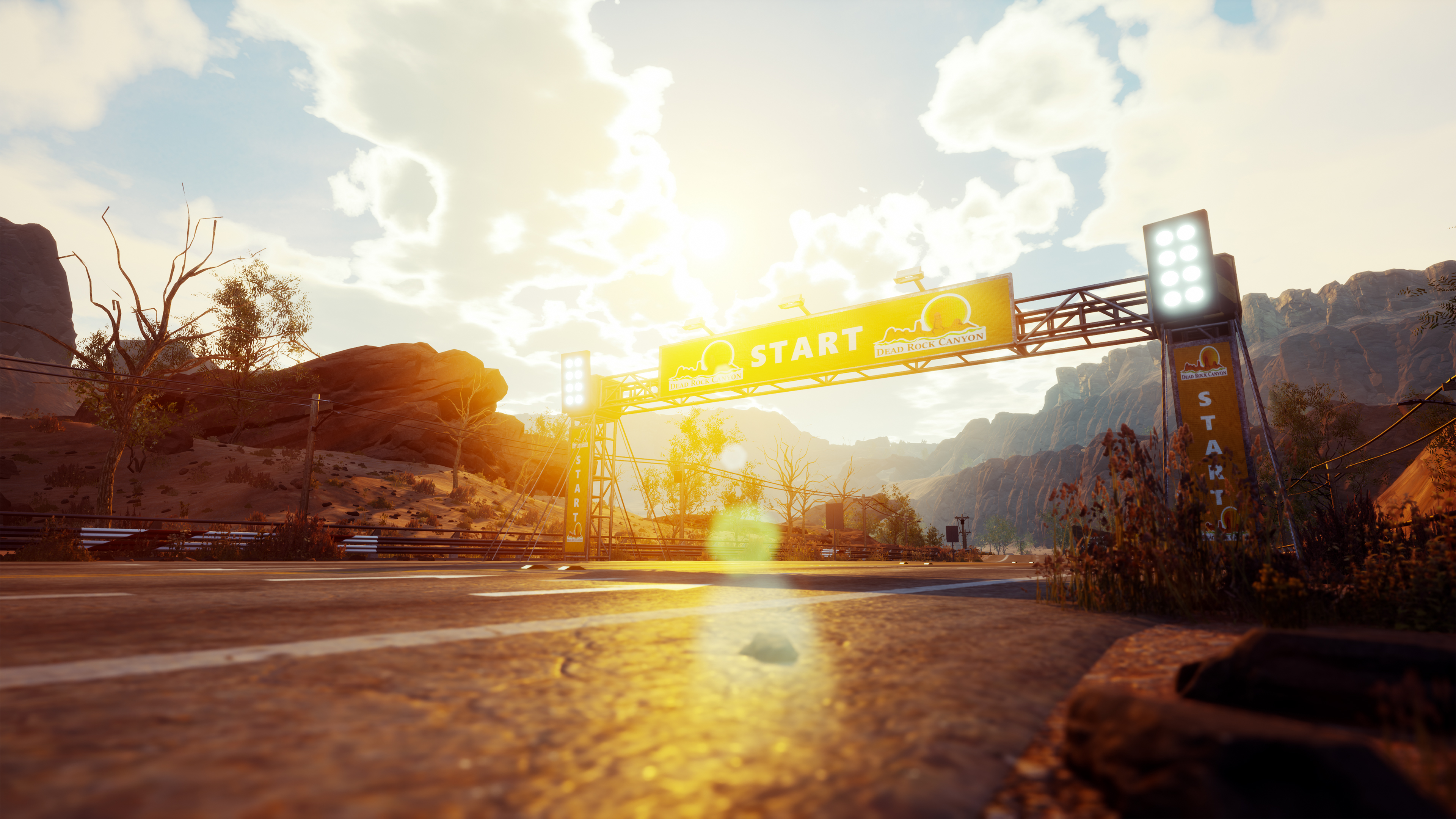 The show popped up on Netflix as we were finishing. As we watched the opening sequence it was one of those 'game comes to life' moments.
4.) "Five Things You Never Knew" Number 4 – You don't drive through Texas. You know how we feel about Texas!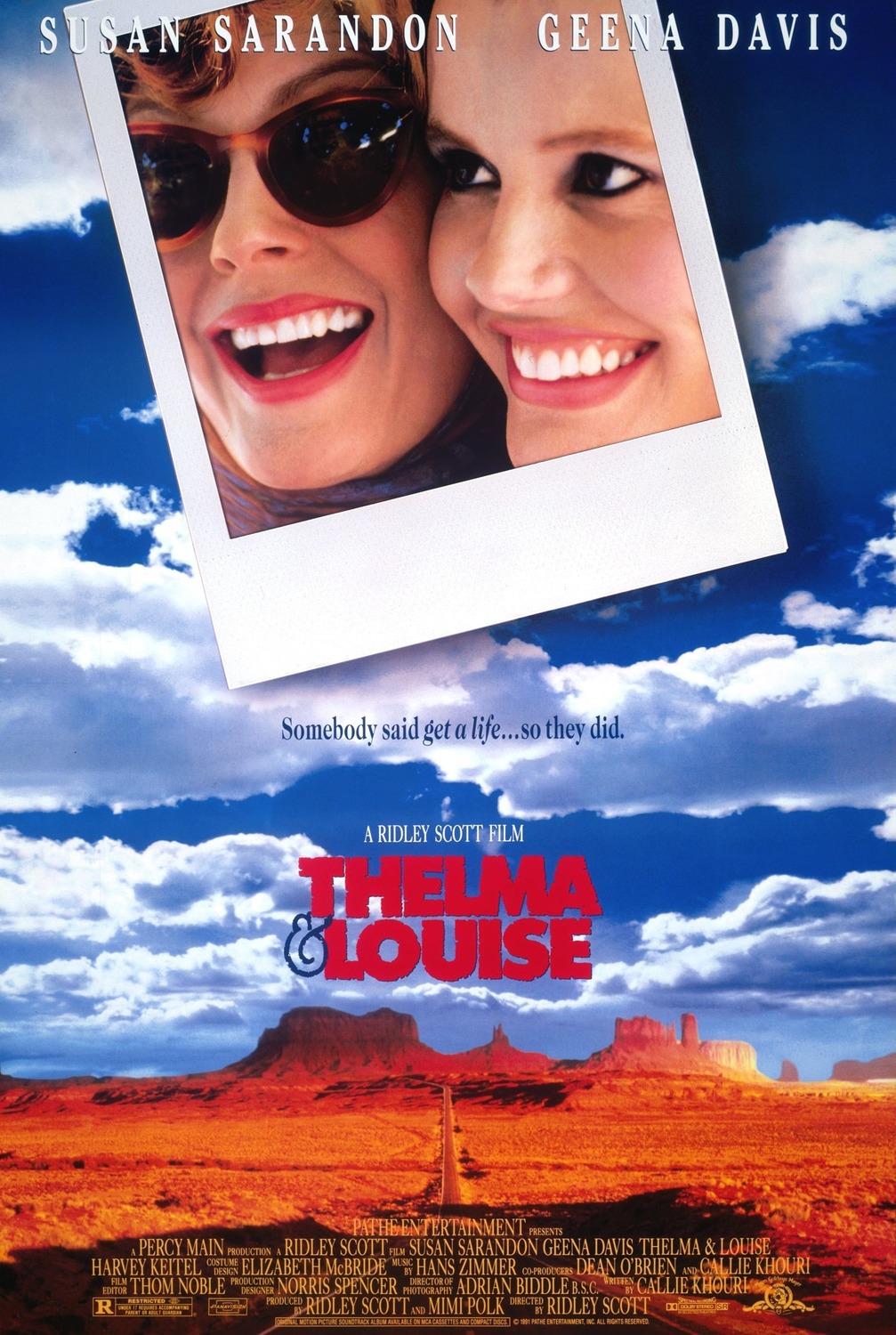 The High Dunes Desert track was inspired some of the landscapes featured in the 1991 movie "Thelma and Louise." There's a scene featuring the oilfields of Bakersfield, CA in the middle of the movie. So that's why we have pumping oil derricks at the far side of this Course.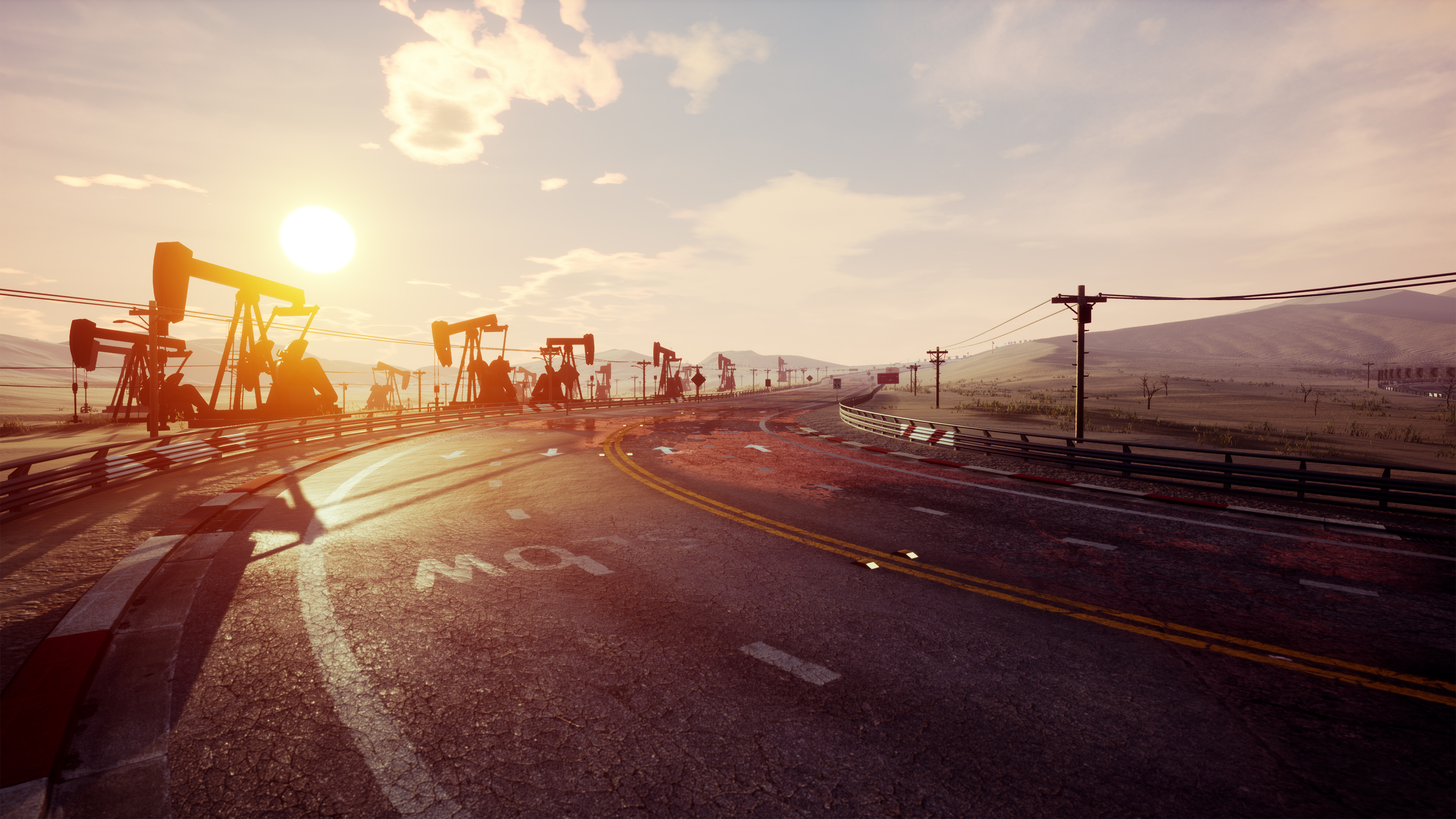 The oil derricks themselves are fictitiously owned by a famous company as well.
Next time you watch that movie, watch out for all of the sequences that depict water throughout the movie. It's quite interesting.
5.) "Five Things You Never Knew" Number 5- There was another Course which didn't make it in.
That Course was the "Canyon Super Marathon" course. (I'll try and boot up the old software in the Editor and take some grabs of it.)
It was a Course I worked on during the closing stages of the development. It was the longest Course in the game. Each lap was around eight or nine minutes long at full boost all the way. It was a five lap Race which took close to 45mins to complete.
So happy first anniversary Dangerous Driving. We loved making you. You were undoubtedly our best game yet.
Wherever you are, we hope you are staying home and staying safe.
Take care……